Understanding is the foundation of a successful outsourcing relationship. When it comes time to outsource a pharmaceutical project, the drug developer must share the results of their hard work and innovation in the R&D lab or at the production site with the manufacturing contractor.
It is vital this manufacturing (and packaging) information is fully understood by the CDMO so the bench top science can be scaled and commercialized or the current
manufacturing can be accomplished at another location. Technical transfer – the process during which all the drug information is shared with the contractor – is therefore critical.
Technology transfer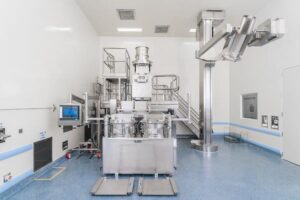 – whether it concerns a manufacturing process, analytics and packaging or knowledge – is critical to ensuring the contractor fully understands how best to implement its client's Intellectual Property.
Each tech transfer operation is different. However, there are common steps that can be used to give the process the best chance of success.
Capabilities
The first stage of any tech transfer process should be a full assessment of the contract partner's capabilities and experience. Initial work should be done during the selection process to ensure the CDMO has the required knowhow (expertise) and infrastructure (equipment).
Once selection is complete it is critical the developer and contractor engage in a full discussion of the technical requirements to ensure alignment is achieved. These discussions will also highlight any areas where changes or investment is needed.
Quality
The success of any outsourcing project is ultimately determined by the pharmaceutical product and whether it can be produced in a consistent, reliable, efficient manner. The best way to achieve consistency is to employ a Quality-by-Design approach during technology transfer.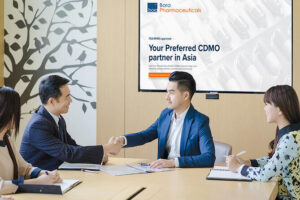 Quality by Design (QbD) begins with a set of defined objectives for the product based on process understanding and control, and quality risk management. It is just as critical in pharmaceutical technology transfers as it is in pharmaceutical development.
The QbD process should begin with the establishment of Critical Quality Attributes (CQA), which are chemical, physical, and biological metrics that can be used to ensure the final product meets desired quality specifications.
Technology transfer should include an overview of processes and material attributes including CQAs, a control strategy, process parameters, ideas for improvement and details of any prior deviations as well as a list of the required equipment and analytical technologies.
Similarly, it is important to establish Critical Process Parameters (CPP). Doing so will guide formulation, process, analytical testing, and other decisions that must be settled in the technology transfer phase.
Complete Technical Package Is Critical
In addition to appraising the contractor's capabilities and setting quality goals, there are other measures developers can take to ensure successful transfer.
There are basic steps like providing product and formulation details, materials specifications with certificates of analysis and master batch records. Developers can also share in-process control information, analytical testing methodologies as well as data from validation studies.
In Conclusion
While every tech transfer operation is unique, the common thread to a successful project is mutual understanding. Achieve this and it can help to improve efficiency, reduce costs, and guarantee quality goals are met. But ultimately, it's about getting quality medicines to patients, faster and efficiently.