Cell Line & Process Development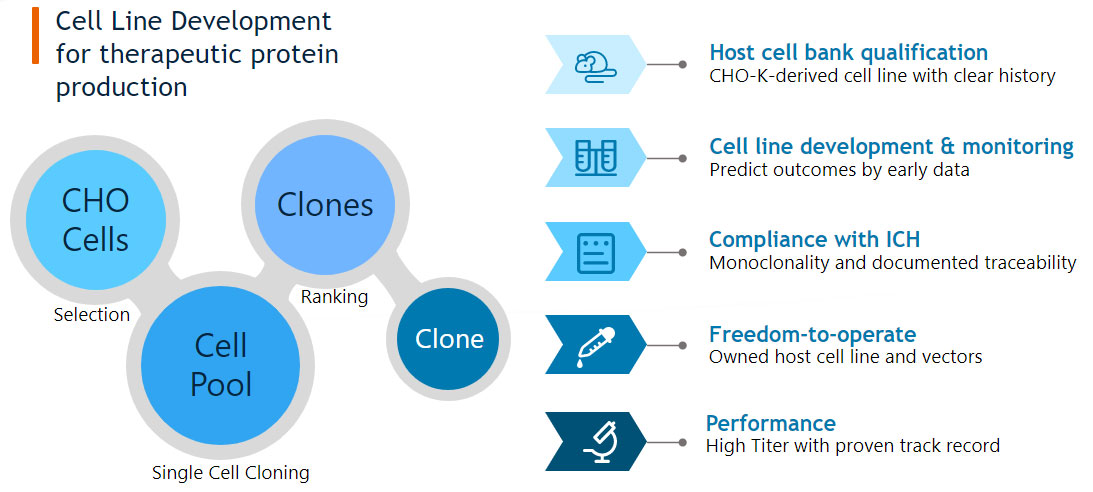 Proprietary host cell-line and high-expression vector provide superb production efficiency
Bora generates high performance production cell lines under a target product profile using our proprietary CHO expression technologies. With the implementation of a state-of-the-art single cell printer and high-resolution imager we can ensure monoclonality and reduce production time of single cell cloning.
High-Throughput Clone Screening
Bora's state-of-the-art single-cell printer technology provides an outstanding single-cell cloning efficiency which enables screening of thousands of clones at a time. With this cost-effective platform, we can offer the best path to selecting the optimal, high-performance clone for all client's projects, while proving monoclonality.
A scalable platform technology to achieve ideal protein product quality and yield
Bora's scalable platform technologies for cell culture and purification provide optimal protein product qualities and yield. We develop processes in 3L and 50L, and scale up to 200L, 500L or 1,000L (2x500L) for use in non-clinical, clinical trials and commercial production.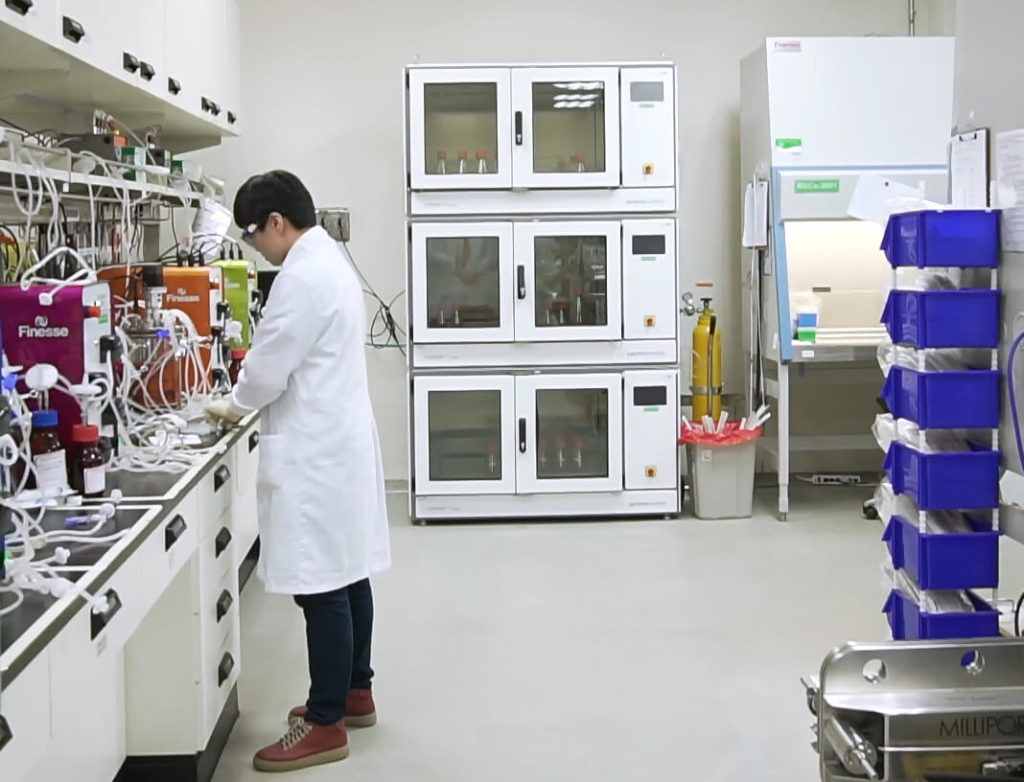 In-depth medium analysis and sustained development
Cell culture process development ensures robust processes suitable for cGMP clinical and commercial manufacturing and process validation. Our process development includes clone screening in bioreactors, media and feed development, defining optimal ranges for bioreactor operation and control parameters.
Process Development, optimization and tech transfer
Purification process development (PPD) includes process optimization, technology transfer, clinical research, and process characterization using well-controlled sample logistics tracking. We strictly follow GLP and GDP guidelines and treat clients' projects as our own.
Process Development, Optimization and Tech Transfer
Standardized purification platform for mAb and mAb derivatives
Process optimization for Viral Clearance (non-mAb project)
Impurity removal optimization
Analytical team within group to support concurrent study
Numerous PD documents to support Tech Transfer
Clinical Research
Generate material for animal studies
Process Characterization
Risk based parameter range assessment and DoE in process modeling
Statistics approach for data analysis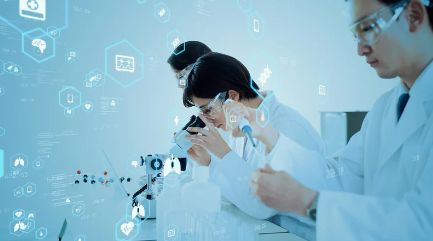 Robust biologics capabilities, designed to accommodate biopharma's unique needs
Our solutions for biologics include analytics and formulations development, cell-line and process development, and full cGMP manufacturing services.