Proven expertise in non-sterile liquid dosage forms
Liquid dosage forms, although preferred over OSDs for certain applications such as pediatrics and early phase clinical trials, come with manufacturing challenges.
Bora's strong track record in manufacturing and packaging liquid dosage forms speaks for itself. Our technical and analytical teams have the expertise to manufacture and package a broad range of prescription and over-the-counter liquid drug products including solutions, suspensions, and syrups.
Unique capabilities for challenging formulations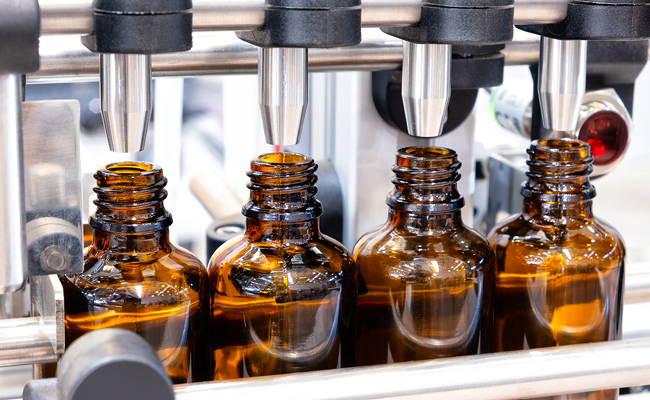 Bora's unique expertise in liquid dosage forms extends to liquid formulations with high potency APIs and hard-to-pack aerated and flocculated suspensions.
Leveraging our in-depth formulation and analytical expertise, we customize our offering to match special client needs.
Our ability to manufacture liquids in a variety of scales distinguish us from other CDMOs offering clinical and commercial manufacturing of liquids.
Customized manufacturing, filling (bottles and sachets), packaging, and serialization
At our world-class Mississauga, Canada facility, we operate three manufacturing suites dedicated to liquid formulations fitted with agitated vessels with capacities ranging from 600–3,000 L. We have the capability to packaging into both bottles and sachets.
We offer both glass and plastic bottle filling for liquids with additions such as syringes, spoons, and dosing cups. Our Mississauga site has a dedicated area to pack and label smaller batch sizes and has specialized expertise in difficult-to-pack aerated suspensions. Serialization capability is available across multiple dose forms.
Making Success More Certain
As a future focussed CDMO, we know better than most that our own success is shaped by our partners victories. At Bora Pharmaceuticals, we see it as our mission, our duty, and our responsibility to make our mutual success more certain.