A long history of successful tech transfer
Semi-solid dosage manufacturing warrants specialized expertise to achieve therapeutically effective, consistent, and high-quality finished drug products.
At Bora, we combine our long history of successful tech transfer with our technical and analytical expertise and flexible manufacturing capacities to manufacture and package a broad range of prescription and over-the-counter semi-solid drug products including creams, gels, and ointments.
Deep technical and analytical expertise including handling solvents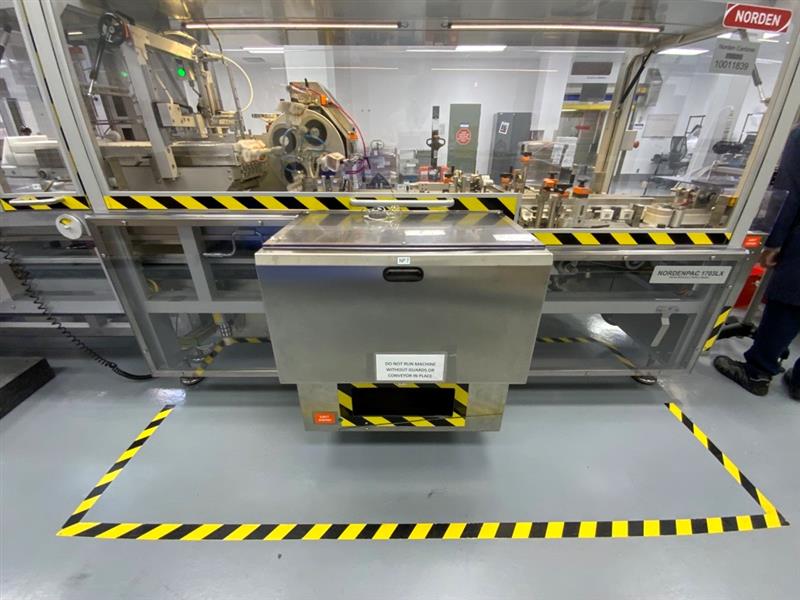 Bora's deep knowledge and technical understanding across formulation, analytical testing, and manufacturing of semi-solids enable us to understand the optimal dosage and processing needs of each drug product.
Our expertise combined with solvent handling capabilities and high throughput manufacturing in clinical and commercial scales truly set us apart in semi-solid manufacturing and packaging.
Our unique and flexible manufacturing and packaging setup
At Bora, we offer multi-scale manufacturing of semi-solids – all using the same technology – to facilitate a seamless scale-up from clinical to commercial.
At our North American site in Mississauga, Canada we have three manufacturing suites dedicated to creams, gels, and ointments. Each of the manufacturing suites comprises heating and cooling side vessels and a main mixing tank to allow for a variety of manufacturing routes for semi-solids.
Our dedicated vessels for manufacturing semi-solids in different scales – from 500L Moltomat to 3,800L Lee Vessel, all equipped with counter-rotating agitators and homogenizers – are set up to suit different and often changing client needs.
High-speed and high-tech tube filling, case packaging, and serialization
We offer flexible filling, packaging and labeling solutions in aluminum, plastic, and Aluminium Barrier Laminate (ABL) tubes in various sizes ranging from 2 grams to 150 grams.
At our Mississauga site, we operate three tube lines for semi-solid fillings which includes a high-speed Norden filling line. This high-tech filling solution automates tube picking and placement and is capable of filling up to 30 million tubes a year. Serialization capability is available across all dosage forms.
Making Success More Certain
As a future focussed CDMO, we know better than most that our own success is shaped by our partners victories. At Bora Pharmaceuticals, we see it as our mission, our duty, and our responsibility to make our mutual success more certain.