Customized and fully aligned to your commercialization strategy
At Bora, we take pride in customizing our services to fit our client's needs. Our integrated small-scale and pilot capabilities directly scale to our clinical and commercial equipment facilitating a seamless transition for your scale-up activities. Our dedicated R&D teams utilize small-scale development capabilities to effectively minimize API usage while optimizing formulation and process development before moving to large-scale pivotal or commercial manufacturing and packaging. 
Dedicated suites for flexible small-scale cGMP manufacturing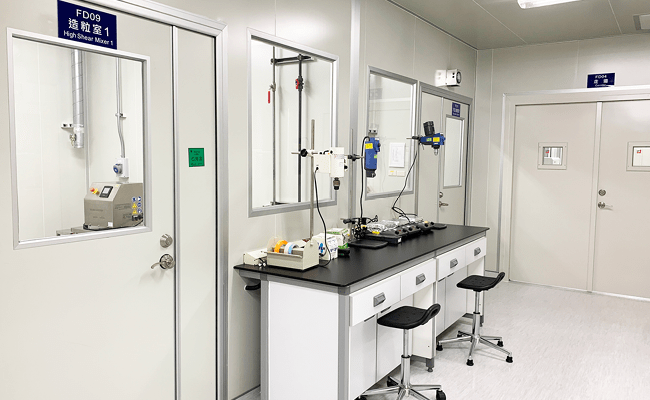 At Bora's North American site, we operate four dedicated pilot suites for small-scale cGMP manufacturing with capacities ranging from 2.5 kg to 125 kg. The suites can accommodate a variety of dosage forms –  solid oral (tablets & capsules), semi-solids (creams, gels, ointments), and liquids (liquids, suspensions and nasal sprays) – as well as some high-potency APIs. We also offer small-scale filling (in tubes and bottles), packaging, and serialization services. 
Looking for a trusted partner to bring your breakthrough drug successfully to the market?
Our team is here to discuss how you can gain competitive advantage by gearing Bora's rich and diverse manufacturing and packaging expertise towards your commercial success.