Comprehensive analytical method development services
Analytical offerings are specifically customized to our clients' needs based on development phase and dosage form.  We are able to test to current USP, Ph.Eur., JP and other compendia.
Expert-led analytical research and development team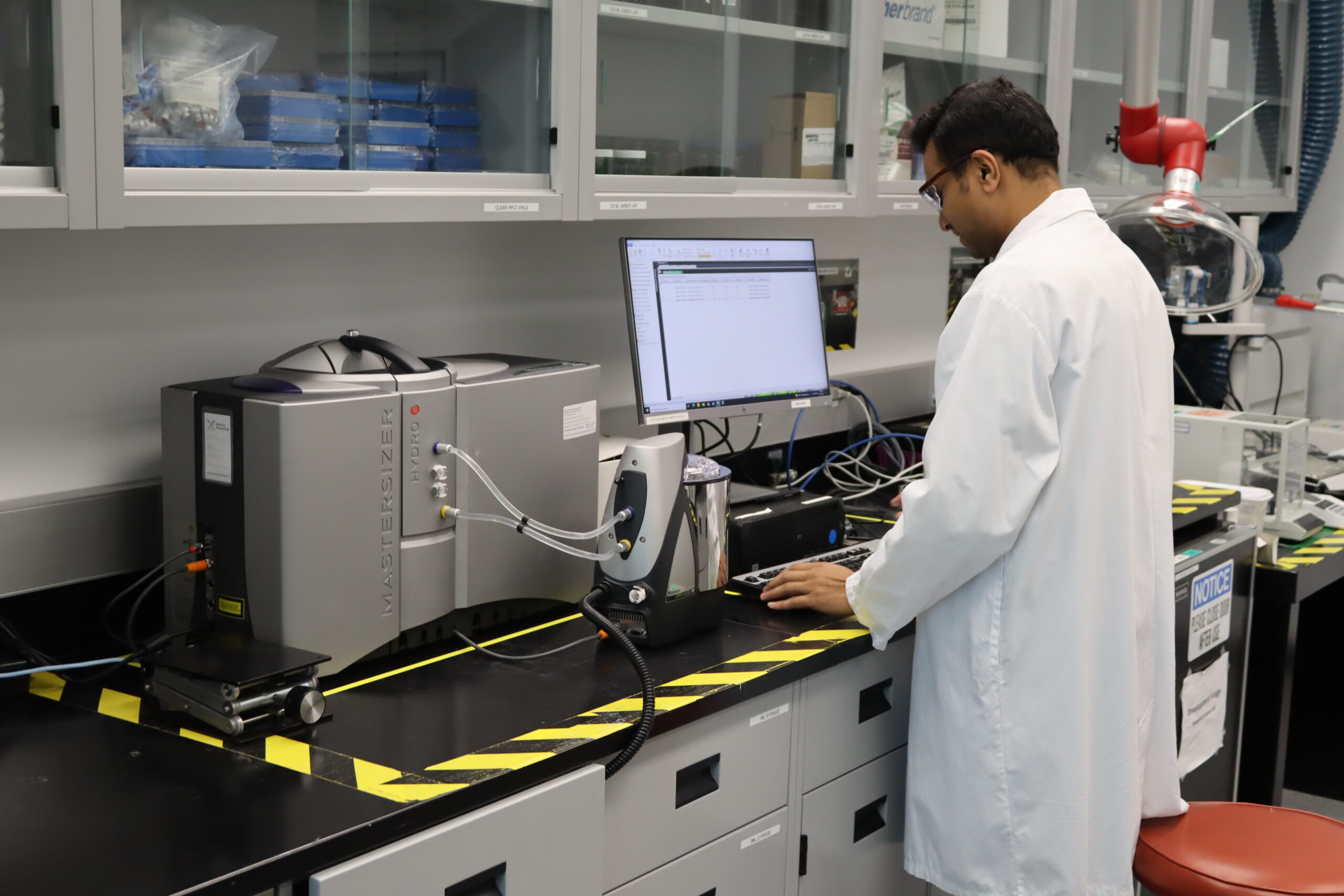 Bora's cohesive and interdisciplinary analytical team are comprised of highly skilled analytical chemists, drug development specialists, quality control specialists, and project managers.
Our Analytical Development team develops custom analytical solutions and have a proven track record in small molecule method development. Our experienced team has improved and resolved challenges with numerous analytical test methods for simple to complex modified release products.
Analytical method development capabilities
Stability Methods
We develop stability indicating methods, can complete a preliminary evaluation of method feasibility/suitability and perform studies to build reliable and robust analytical test methods in line with your phase appropriate development needs.
Sample Solubility/Stability

Scout Gradient and Optimize Chromatographic Conditions

Peak Purity Examination

Maximum Detectability

Selective Forced Degradation

Robustness Evaluation
Method Development
We can perform method evaluation and qualification to ensure that a method is suitable for the intended purpose in addition to method validation, verification, transfer, or equivalency studies.
Linearity

Accuracy

Precision (Repeatability/Reproducibility)

Specificity

Qualification Limit (LOQ)

Detection Limit (LOD)

Ruggedness/Robustness

Method/Solution stability

Range
State-of-the-art Instrumentation
Chromatography
Utilizing Empower 3 and Feature Release 5 software

HPLC-PDA/UV/RI/FL

UPLC-UV/PDA/MS

IC-Conductivity

GC/FID/TCD 
Spectroscopy:
UV

IR

Polarimeter

Titration:

Karl-Fisher and  Auto Titration System
Other equipment:
Malvern 2000, 3000 and Helo Sympatec Particle Analyzers for wet and dry dispersions

Disintegration Testers

Dissolution

TOC, TGA analyzers

Sieve Shakers

Viscosity Meters

Capillary Electrophoresis Systems
Get In Touch
Reach out to hear more about our analytical services and how we specifically customize them to client needs.