Sitting Down with Bobby Sheng, Chairman and CEO of Bora Pharmaceuticals, Taiwan
The Medicine Maker's Interview with Bobby Sheng
by James Strachan | 07/22/2020 | Link to the Interview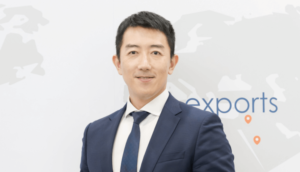 Did you always want to work in pharma?
My upbringing was a little unusual in that my father owned a pharmaceutical company in Taiwan. Every summer, I worked in the warehouse or the office, and I always felt that the work, in a small way, contributed to society by helping people live healthier lives. My father was keen for me to go into finance, so I studied economics at the University of California, Berkeley, where I grew up. Sadly, my father fell ill while I was at university and I had to take over the company when I was just 21.
How did you go about leading a company at such a young age?
When I took over, the company had an entrepreneurial feel, but had grown to over 200 employees. The first thing I did, with the help of family and consultants, was to create a more professional structure and set up an organizational chart. We tried to respect the board's governance as much as possible. It might sound daunting having to step in and lead a company at 21, but I had the help of some fantastic professionals – both those who had worked with my father and those we brought in.
You later branched out into other areas – including founding a record label…
First, we made sure that the company was stable. As Chairman, I worked closely with the CEO for almost a decade. But I was also interested in other industries, especially marketing, media, and tech. Our venture into tech was during the dot-com bubble and I rapidly gained experience with M&As: we merged five struggling companies into one successful company.
The label was something I wanted to check off the bucket list! I grew up in LA and always had a passion for music. I got into the business not as an artist, but as a producer/financier/executive. CD sales were declining, and pirating was widespread, so there was a demand for a label built specifically for digital music – especially in Asia. We founded Machi Entertainment. It was a great experience – and an invaluable one – despite being a world away from pharma, it has given me such diversity of experience that I can exercise across both the opportunities and challenges of our industry!
What made you re-focus your efforts on the pharmaceutical business?
Having dabbled in various industries, I was struck by how global the pharma industry is. Our pharma company, by contrast, was local to Taiwan. I remember thinking, "We haven't grown in a couple of years, but neither have our competitors." The market had reached maturity and the lightbulb moment for me was realizing that we had to go global or die. So, I gave everyone on the board a copy of "Who Moved My Cheese?", the well-known motivational business fable in which cheese is a metaphor for success, and told them, "The cheese has moved on!"
We needed to move into new areas, and contract manufacturing felt like the best fit for us. We had the capital and domain knowledge to succeed; plus, Taiwan has a rich history in the field, starting with PC cases, laptops, monitors, all the way through to iPhones – so it was almost a no-brainer…
One of our longstanding partners happened to be selling a facility and asked if we wanted to take it over, so we did. This was our first foray into contract manufacturing and the business took off immediately. We decided to focus our efforts in this area and Bora Pharmaceuticals' contract services division was born.
What are your goals for Bora?
We're currently the largest CDMO in Taiwan, offering contract development and manufacturing services for complex oral solid dosage (OSD) drug products. We currently produce 12 percent of all drug products exported from Taiwan, but our ambitions are far more global still. We see a growing demand for large-scale, customer-centric contract manufacturers – not only in the growing biologics space, but also in the persistent pipeline of novel oral solid drug products.
Our strategy is organic growth in combination with acquisitions. For example, we are set to acquire GSK's facility in Ontario, Canada. The site produces around 50 different products for over 100 markets worldwide and employs 400 skilled manufacturing staff, whom we invited to join Bora as part of the transition. The deal is set to close later this year. We're very selective with our acquisitions and, with its highly skilled staff and the unique technology in place, we think the potential is huge. This acquisition in particular will expand our offering to include large-scale liquids and semi-solids manufacturing.
What has been the biggest challenge during your career?
Taking over at 21 in an industry where domain-specific knowledge is key was always going to be tough. The only thing I could do was manage from the heart, surround myself with people I could learn from, and study. From the age of about 23, I've read a book a month, including what feels like most of the management books out there, as well as plenty of pharma industry books too Either in books or through trial and error, I've learned a lot over the years, but you can never stop because there are always new challenges – even at 48.
Are there any books you recommend?
There are two books that I return to every three or four years: How to Win Friends and Influence People – a must-read for anyone who wants to be successful – and The Efficient Executive. Reading those books at different stages of my life has given me a fresh perspective on things and taught me a lot about myself.
文章原址:https://themedicinemaker.com/business-regulation/going-global